LUBRICANTS WHEN TRAVELING – WHICH IS THE BEST CHOICE?
Ngày đăng 17/04/2020, 09:30
Choosing lubricants for motorbike is a very important thing to bikers. This means that when traveling, lubricants is important than ever. Due to that, choosing the right lubricants for motorbike is need to be more considered. The questions are "Which is the best lubricants when traveling?", "Which is the right lubricants give the best experiences when traveling?" Now we will find out and discuss about it.
The lubricants used for backpacking must have the specific stat such as: high temperature tolerable, high durable, high quality, etc… these things will support for the engine during the long trip.
Which kind of lubricants will meet these factors? The answer is just only Fully Synthetic Lubricants which is structured by similar molecules, high durable and able to work well under high temperature. Fully synthetic lubricants have a stability viscosity which will have the high effects when traveling. Besides that, this type of lubricants also have many good additive products help to clean and avoid carbon dust stick on engine.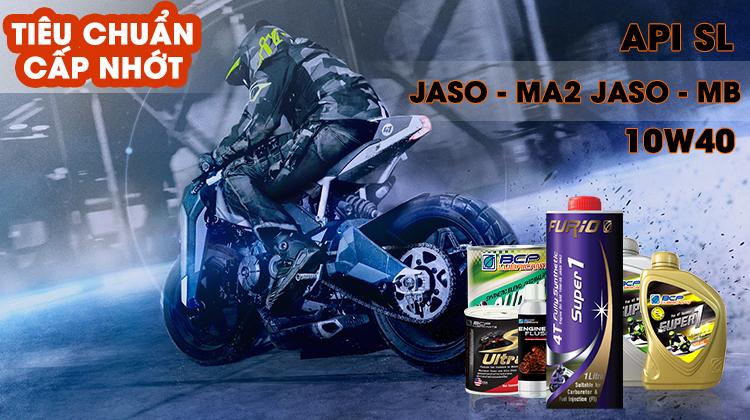 So, which brand should we choose for our motorbike?
There are many famous lubricants brand in market, but the brand can meets all factors is BCP SUPER 1 from THAILAND. First of all, we all know the products come from THAILAND is always have a good quality. It also created by high group viscosity, good additive products, reach the highest standards in market.
Secondly, it has good prices, easy to find and to buy, suitable for consumers.
These are our experiences on choosing lubricants when traveling, hope it will be useful.