Grand Opening Bike care and Coffee Saigon Winner.
Ngày đăng 17/04/2020, 09:08
The event series "BCP SUPER 1 – ALWAYS BESIDES BIKERS" want to become a partner stand with bikers in many group activities. Besides that, bring to bikers many good lubricants and additive products from BCP LUBRICANT and NOMAD LUBRICANT – the top lubricants brand in THAILAND and DUBAI.
Being a partner of many bikers of Saigon Winner Group on the last 10/11, the event has bring many feelings to members: fun, happy, excited moments, etc… with the lucky wheel.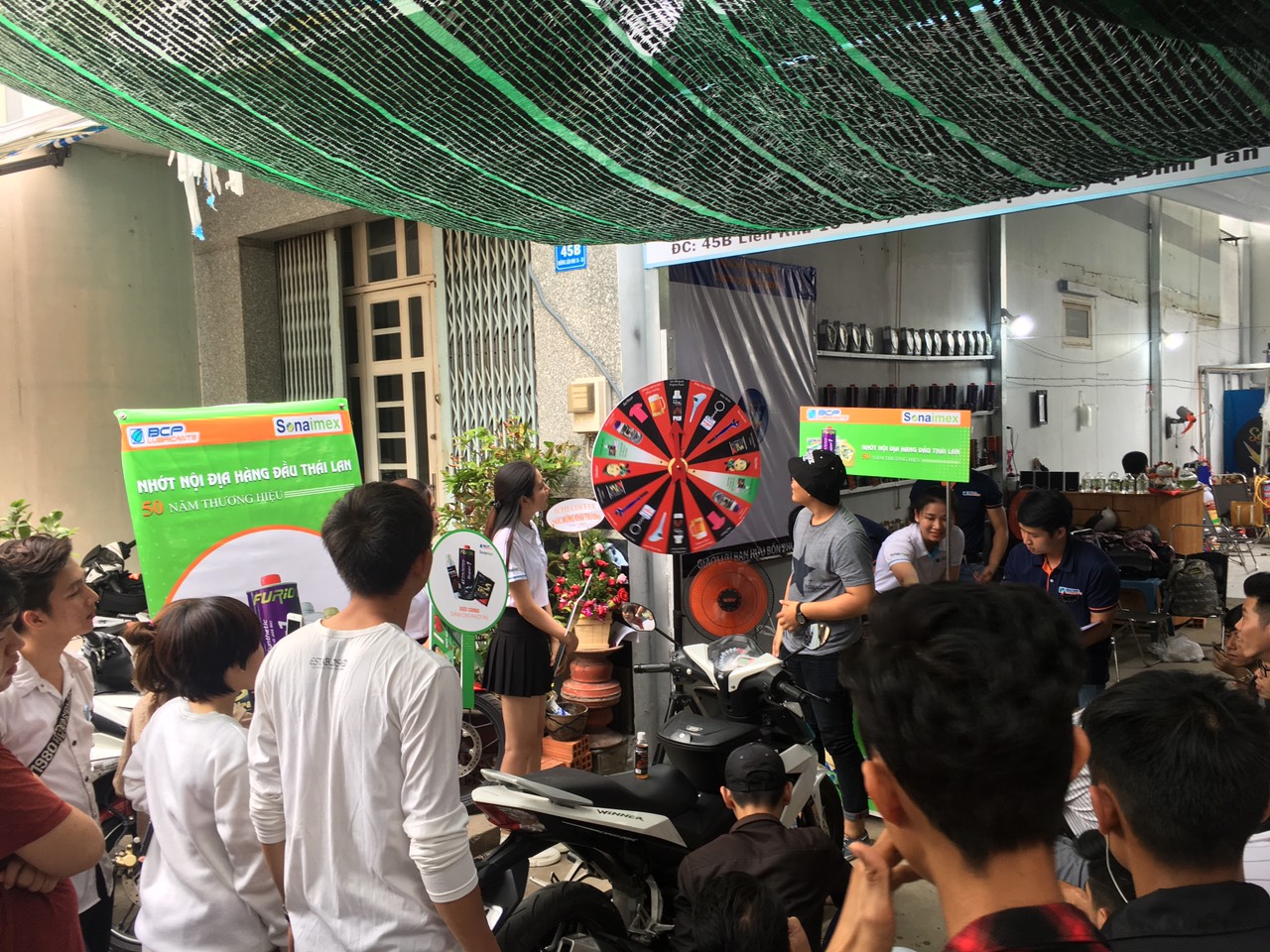 Let's take a look and summarize the main part of event:
Exchange with fellow members

Lucky wheels with many attractive rewards.

Taking photos with PG.

Having a chance to use NOMAD LUBRICANTS and additive products.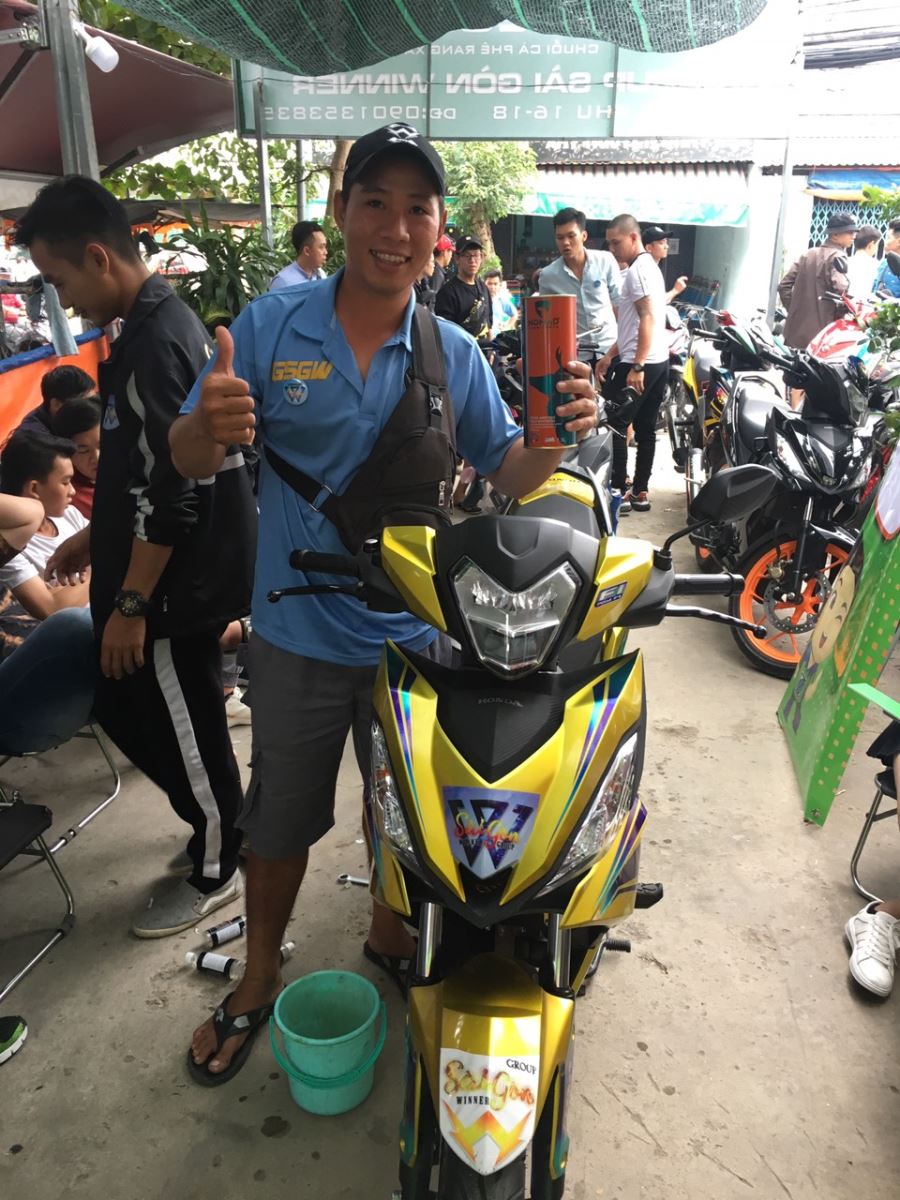 Besides that, SONG NAM also brought to members a brand new combo suitable for travel, it's called "BIKERS COMBO". With that combo, we can enjoy every trip, every road with the best motorbike performances.
Thanks for all attendances gave more excitements and funny moments for the event. The enthusiasm of members was the main thing that made the event success.
Thank you all members who tried and supported for NOMAD 1.1L LUBRICANTS FULLY SYNTHETHIC, the specialized product for Winner, Sonic and many motorcycles.
All the best wishes for Saigon Winner Group, hope that every members have many funny moments and always being a part of group.